Webcomics that are part of

24hour Comics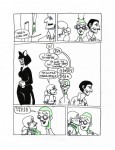 she seems to know what he's saying?  or she's more than a little drunk?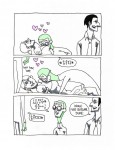 You have to remember, he's totally high.  Or, you don't have to remember and then his whole plan was to come to earth and motorboat a sweet drunk girl at a party.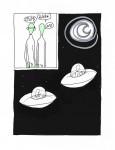 This is where I'd really love to know what they're saying.  Oh, and THE END.