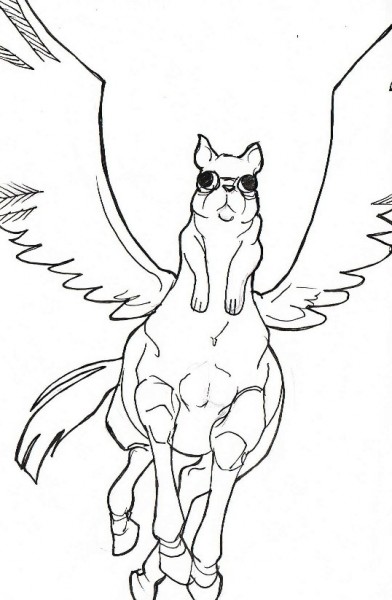 I am drawing again.  I had said I was, didn't I?  Well, I am.
I think I like requests the best–I always end up with something I wouldn't draw normally.  Richard of doomedmoviethon.com and Gyrojets wanted something for Friday's concert so I drew him this.
If you are out and about on Friday night anywhere near Pegasus lounge in Tampa, you should stop by and see Gyrojets.  They are the bombs.