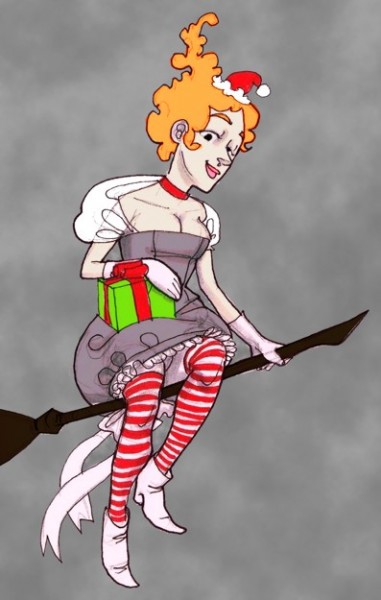 The Christmas witch says 'goodbye October.'  But far be it for me to jump from Halloween to Christmas and miss reveling in my favoritist holiday of all:  Thanksgiving!
I know the great turkey feast doesn't ring too many people's bells, but I love it.  I always remember liking it as a kid, and I have liked it more and more as an adult.  There's something magical about seasonal dishes and traditions.  Halloween is great and all, but Thanksgiving sets the tone for the rest of the year.  I never enjoy cooking and baking so much as I do for the marathon that begins with Thanksgiving.
The Christmas witch is also the last of my Inktober celebration.  Hope ya'll liked it.