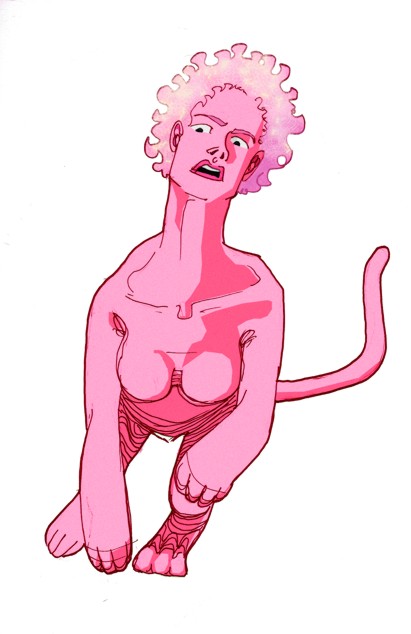 In an epic battle in the middle of some desert the gods were fighting.  All manner of mythical beast fought each other and this lady here was one of the grandest – and the biggest.  She was like the battling ram for the good guys (and yeah, she kinda looks like someone I know – that's how dreams work, right?).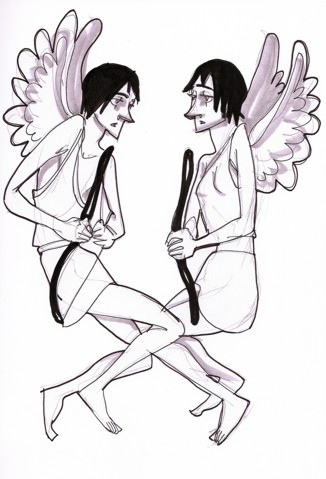 So she charged in and made it over the walls to the enemy fortress but is taken down by the bad king's bow and arrow, which look more like a harpoon gun.
And then, from her inert form spring twin angels with bows and arrows.  Their mind is one mind and, speaking without saying anything, they shoot the king.  And, I wake up.