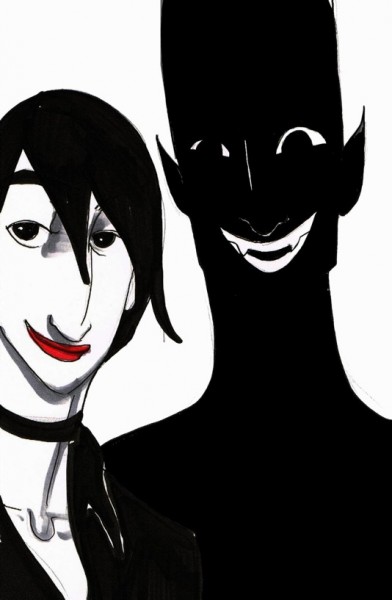 Burke and Boogie from Leftovers, another comic trapped in the planning stages, but I swear I will get there.
Alright kiddies.  I had an epiphany–I greatly dislike manual upkeep on an rss feed, which is what I was doing for Levi Levi ever since I took it off of it's old blog platform years ago.  Combine that with the guilt I've been feeling about not regularly updating the Bean and voila! — a new website for my projects means a new life for the Bean.  While there will still be some consumption commentary, the Bean will be more about production.
I mean, it only makes sense yeah?  The Bean is my bean, and since I've been more into making things than taking things it should be too.
This is my idea:  this fancy new blogging platform makes it easy to offer multiple feeds out of one blog.  Sooooooo, the Bean will make my comic feeds for me.  So far, I've listed the currently production ready comics as their own 'subscribe to' links over on the right.  Updates on the Bean will happen before updates to the comic pages themselves–but the pages won't be too far behind.
I love feeds, they're awesome!
This new roll-out comes complete with a little more of comics that I'd only touched on in my previous web site release.   Well, those pages are expanded now too, as I've just updated the web site again.    No Evil and Flip Side are underway, along with upcoming pages for Levi Levi.  Soon to follow is Left Overs.
Cheers!