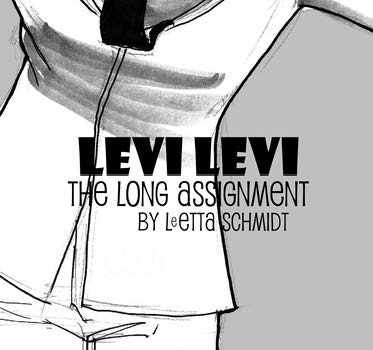 Are you excited?  Edited for printing pages of the Wyvern School for Girls 1978 Year book and Levi Levi (1) the Long Assignment are at the printers.  Levi Levi took a lot more work than I thought, and I have now permanently memorized the fonts:  Showcard Gothic, Pupcat, and Free Script.
I should be writing font selection down whenever I create a cover or look for a comic but I always forget.
Anyway!  once I get the volumes in the mail (Aug 19, if I didn't mess up editing the pages), they will be available for purchase in my Etsy store (it's so terribly empty right now; I'll link the store on the main navigation once I stock it).