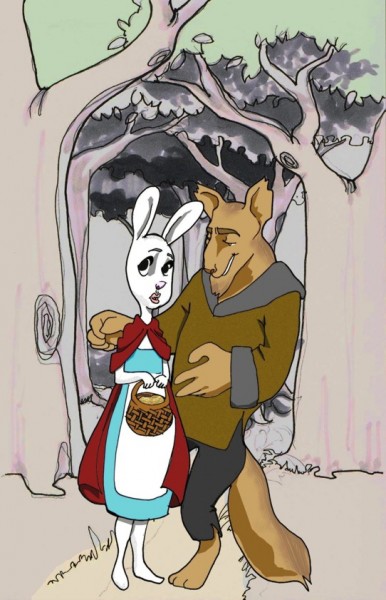 I'm not prone to drawing anthropomorphic animals, but these two just came out of nowhere and demanded that I give them some space.  That and, I got to try out some environments I have been drawing.
You see, I had this idea, that for a bunch of the character drawings that I do, I could have them live in a world of environmental drawings and after assembling the two, wind up with pictures that are more complete than either picture is alone.  Yes, it's kind of cheating and no, I'm not going to do it with everything.
I really like how the two dancing pictures came out, the stability of the background really makes it look like the two characters have moved across the floor.  I'm sure I could've done that manually, but this was easier.  Another added bonus to assembling character and environment drawings is that sometimes you are forced to crop and re size in a way that results a photographic quality, where shoulders, feet, and outstretched limbs are cut off in order to capture the middle of the arrangement.  It makes me think of how many painters where inspired by photographic framing after Daguerreotypes came to popularity.
As you'll see with Levi Levi on Thursday, I am trying something new that is similar to this for the flashback portion of the story.  I am really liking the results too.